DSS Express
DSS Express can be used with 64 video channels for free and supports up to 256 video channels with license. In addition, it is easy to integrate with access control, video intercoms and AI features such as facial recognition, automatic number plate recognition (ANPR), and video metadata.
DSS Express is suitable for retail stores, vehicle entrance management and office buildings.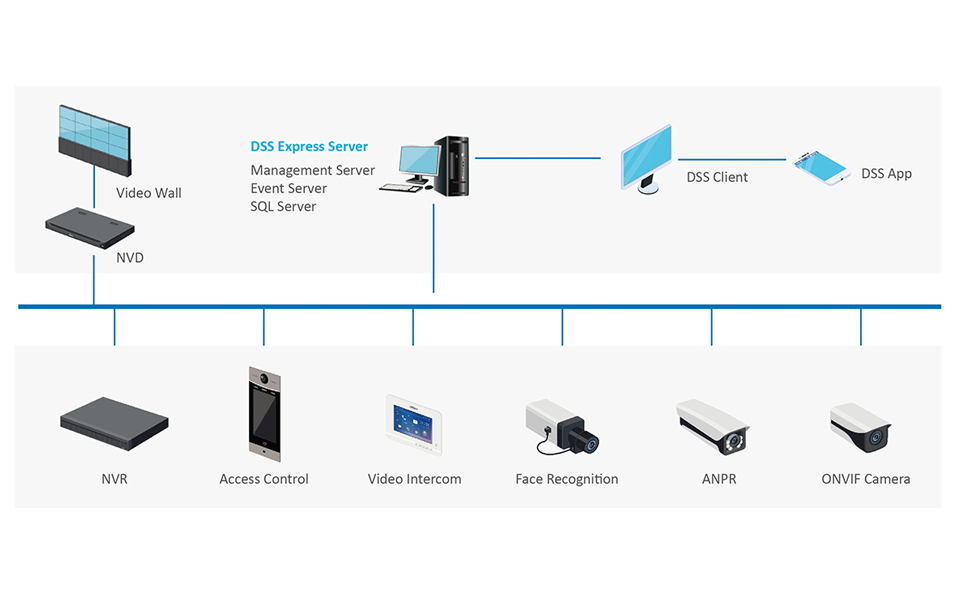 Simple System with Single Server Deployment
this is a subtitle
Lower Investment
• Free for 64 video channels.
• Purchase other licenses on-demand.
• Low hardware performance requirements.
Pay-as-you-go
• With license, it is an easily scalable product with up to 256 video channels, 64 doors, and 256 video intercoms.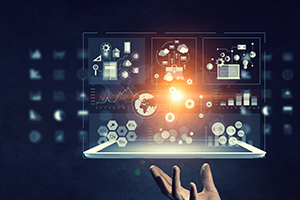 Easy Upgrade
• For more features and capacity, simply upgrade your license to the DSS Professional version.
Unified Plaform
• Integrates applications such as video, access control, video intercoms, face recognition, and ANPR into the DSS Express, achieving one unified and easy-to-use solution.