Bachir Hanbali Est.
---
Bachir Hanbali Est. is a Lebanese-based company founded in 2001. We have headquartered stores located in Mazraa district, one of Greater Beirut's neighborhoods. Our experience in the field of CCTV and security solutions exceeds 20 years. We provide exceptional services to hundreds of corporate clients like local banks, embassies, governmental ministries, municipalities, malls, hotels, businesses, as well as residential units.
We offer high-end security solutions products and services at competitive prices. Our aim is to promote our business, but also our sole priority is ensuring our clients' personal safety and wellbeing.
At Bachir Hanbali Est., we seek to build long-lasting relationships with our valued partners based on two key pillars for success, trust and respect. To ensure our clients are satisfied, we never underestimate the importance of our high-quality service and after-sales assistance. Our main partners are leading brands like Dahua,  IMOU, and Ajax.
Since 2009, we have also been the main local distributor for Dahua in Lebanon. We have established partnerships with leading suppliers around the world. Our key partners deliver cutting-edge technology for your safety and security. Namely, CCTV, VDP, Access Control, Mobile and Traffic, Intelligent Class Rooms and Video Conferencing, as well as Alarm Systems.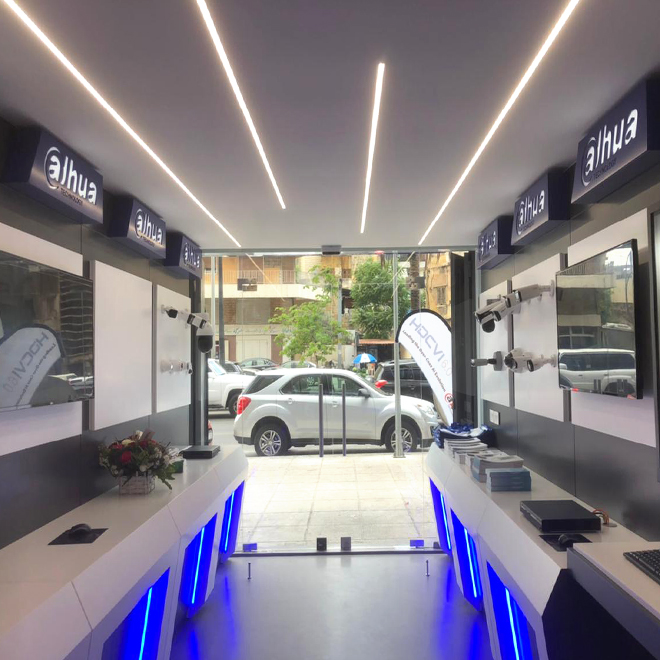 DH Partner APP
Upgrade with brand new UI and a plenty of new functions. Download the App now to experience your handy business platform at your fingertips!
Latest IMOU Products
this is a subtitle
Download Dahua Toolbox to setup and manage your devices